Book a lesson now!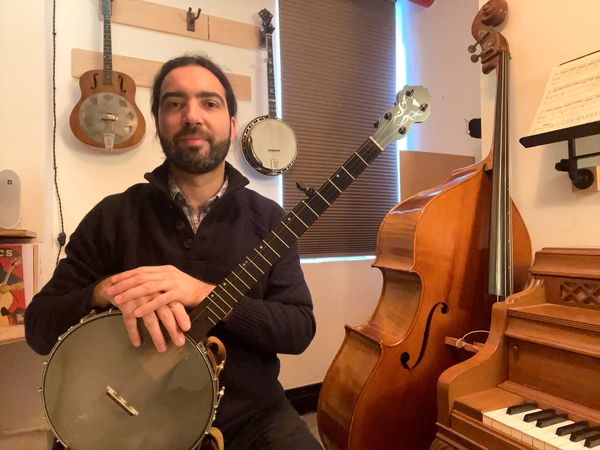 In addition to my love for live performance, I'm also passionate about teaching music and have been doing so for the last 20 years. I'm now accepting students of all ages and experience who would like to study Upright-Bass, Electric-Bass, Clawhammer or Bluegrass Banjo (5-string banjo), and Traditional-Jazz banjo (4-string banjo). Students of mine can expect a professional environment, clear assignments, personalized instruction, and a fun learning process focused on actually making music. 
I am able to host in-person lessons at two different locations in Brooklyn (see maps below), and I'm also equipped to teach lessons online. Lessons hosted by the student are considered on a case by case basis.
In an effort to accommodate students of various income levels I offer lessons using a sliding scale rate. I also offer a discounted rate for scheduling 5 lessons at once. Please see my pricing chart below for more information.
LESSON PRICING INFORMATION & CANCELLATION POLICY (CLICK HERE)